Providing Stop Loss Insurance Services Since 2010
MLB RE, Inc. is a full service Managing General Underwriter (MGU) that specializes in providing stop loss insurance services.  Headquartered in the Northeast, we provide Medical Stop Loss products to Health Plans, Insurance Companies, TPA's and Brokers.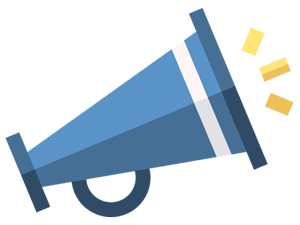 We are pleased to announce that MLB RE, Inc. and Marlton Risk Managers have entered into a merger agreement, combining their expertise and resources to create a stronger and more competitive business entity.

8 Circle Drive
Dover, MA 02030
508-921-8892

457 Oakshade Road, Suite A
Shamong, NJ 08088
800-316-3049   
Protect your Company from Unnecessary Risk with Premium Stop Loss Insurance Services
We have the ability to evaluate your PPO networks, case management, disease management and specialty contracts and integrate that evaluation into the medical stop loss pricing.
MLB RE, Inc. provides medical stop-loss coverage to self-funded employers with 25 or more employees in all 50 states (subject to State regulations).
We pride ourselves on excellent service and responsiveness.
We can provide a turn-key medical stop loss solution.
Flexibility and innovative thinking.
Decades of industry experience.
Benefits of Stop Loss Insurance
Stop loss insurance allows you the ability to customize your benefit plan verses having a generic plan with limited choices. Specific Stop Loss provides protection against individual catastrophic losses. Aggregate Stop Loss provides overall protection for your pool. The employer benefits from their favorable experience, not the insurance company.
Our clients pay lower premium taxes verses traditional insured plans. And self-funded plans are protected by ERISA.
Request A Quote
Get in touch for a quote.
Stop Loss Insurance Services
Underwriting
We provide our clients with direct contact to the insurance underwriting team. We believe this fosters better communication and relationships with our clients and is critical in providing quality service.
Medical Stop Loss
Medical Stop Loss Insurance provides protection to self funded employer health plans. Medical Stop Loss is made up of Specific Stop Loss and Aggregate Stop Loss coverage.
Claims Administration
MLB RE, Inc. has partnered with Insurance Resources & Auditing Services, Inc., a professional insurance services and auditing company.
Specific Stop Loss
Specific Stop Loss Insurance protects against individual losses under the health plan at a chosen deductible level.
Aggregate Stop Loss
Aggregate Stop Loss Insurance protects against the overall utilization risk up to the Specific Deductible under the health plan.
Stop Loss Policy
Once applications have been requested, an application package will be emailed to you. This package will contain a short list of items needed for contract issuance.