Insurance Claims Administration
Insurance Administration -
Claims, Premium, Policies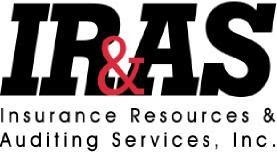 MLB RE, Inc. has partnered with Insurance Resources & Auditing Services, Inc., a professional insurance services and auditing company, located at:
190 West Germantown Pike, Suite 200
East Norriton, Pennsylvania 19401
Tel: 610-940-9277
IR&AS will be administering all aspects of the Excess Loss Reinsurance Contracts underwritten by MLB RE, through Standard Life and Accident Insurance Company and American National Life Insurance Company of Texas, including:
Agent/Agency Appointments
Policy Issuance
Premium Collection
Payment of Agent Commissions
Excess Claim Management, Adjudication & Payment
Agent Appointment & Policy
Issuance documents should be forwarded to:
Amy Stewart
Email: astewart@irasinc.com
Tel: 610-940-9277 Ext. 120
Premium Remittances
Should be made payable to IR&AS, and forwarded to:
Cynthia Inman
Email: cynthiainman@irasinc.com
Tel: 610-940-9277 Ext. 176
50% Claim Notices & Potential-High-Dollar Claim Notices
Please forward to:
Iantha Dukes, Medical Management/Claims Liaison
Email: ianthadukes@irasinc.com -
Tel: 610-940-9277 Ext. 309
Excess Claim Reimbursement Requests
Please forward to:
Jan Tomkinson, Senior Claims Auditor
Email: jantomkinson@irasinc.com
Tel: 610-940-9277 Ext. 295
IR&AS looks forward to working with you in the administration of Excess Loss Reinsurance Contracts on behalf of your clients.
Request A Quote
Get in touch for a quote.